Hydrating B5
Hydrating gel with hyaluronic acid
Hydrating B5 Gel replenishes nutrients the skin needs to feel smooth and appear younger. This oil fr ... Read full description

Hydrating B5
Hydrating gel with hyaluronic acid
Hydrating B5 Gel replenishes nutrients the skin needs to feel smooth and appear younger. This oil free moisturizer combines vitamin B5 with hyaluronic acid, the body's natural hydrator, to help bind moisture to the skin. It can be used alone or with a daily moisturizer to provide extra hydration, and is an ideal moisturizer for acne prone skin.
Leaves skin feeling supple and smooth
Enhances the benefits of a daily moisturizer
Provides optimal hydration without clogging pores
Paraben-, alcohol-, dye-, fragrance-free
Ideal for all skin types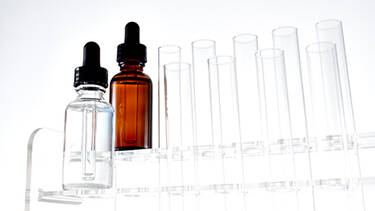 Using fingertips, apply 2-3 drops to the entire face, neck, and chest. Avoid the eye area. If using in the morning, apply after a SkinCeuticals vitamin C antioxidant serum and before a SkinCeuticals sunscreen. If using with a retinol at night, apply after retinol application.
Hyaluronic acid
Vitamin B5
This powerful natural humectant provides long lasting hydration to improve the look of skin texture.
Learn more about hyaluronic acid
Hydrating B5 Gel
Hydrating gel with hyaluronic acid
Hyaluronic Acid Intensifier (H.A.)
Hyaluronic acid serum
Antioxidant Lip Repair
Lip treatment
Phyto Corrective Gel
Hydrating botanical gel
Retexturing Activator
Face exfoliator
PHYSICIAN INSIGHT
Hydrating B5 Gel is ideal for excessively dry or cold climates, as it is like first-aid for your skin. It feels silky going on and helps replenish lost moisture.
Dr. Patti Flint – Patti Flint, MD