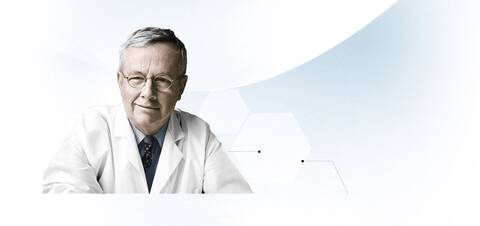 Explaining antioxidant application
SkinCeuticals compared to other brands
How to determine combination antioxidants?
What are the benefits of using an antioxidant?
How is an Antioxidant different from a Sunscreen?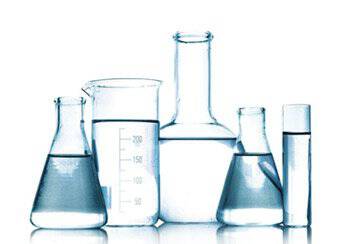 Distinguished Professor, Collagen Chemist and Dermatologist
A distinguished member of the Duke University Medical School faculty for almost 40 years, Dr. Pinnell was a professor of dermatology, held the title of J. Lamar Callaway Professor Emeritus of Dermatology, and also served as Chief of Dermatology at Duke University Medical Center for 15 years. At Duke, he trained physicians from the United States and abroad, both as dermatologists and research scientists. With almost four decades of experience in skin cancer, skin disease, and skin aging research, Dr. Pinnell published more than 200 scientific articles about topical vitamin C, antioxidants, collagen synthesis, and photodamage in peer-reviewed dermatology journals.

Education
Dr. Pinnell received his Medical Degree from Yale University, conducted his medical internship and residency at the University Of Minnesota Hospital in Minneapolis, Minnesota, and completed his dermatology training at Harvard University and Massachusetts General Hospital in Boston, Massachusetts. Dr. Pinnell conducted his research training as a collagen chemist at both the National Institutes of Health in Bethesda, Maryland and also the Max Planck Institute for Biochemistry in Munich, Germany. Dr. Pinnell earned his Bachelor of Arts degree in Chemistry at Duke University, where he graduated with Phi Beta Kappa academic honors.

Patents
Dr. Pinnell's skin science research has garnered him ten patents over the past three decades. The most important patent in SkinCeuticals history pertains to "A Stable Solution of L-Ascorbic Acid (Vitamin C)." The formulation standards put forth in this study are now known as the Duke Antioxidant patent. Three additional patents supplement Dr. Pinnell's initial patent, one for the formulation-specific application to protect the combination used in Skin Firming Cream and Eye Cream; another to protect the combination used in SkinCeuticals C+E skincare products; and a third to protect the formulation used in SkinCeuticals phloretin skincare products. Together, these patents provide a firm foundation for all SkinCeuticals antioxidant products.
Dr. Pinnell's Research
Dr. Pinnell's Duke Antioxidant patent has been a driving force at SkinCeuticals since the company's inception, but he has made other milestone discoveries along the way. His skin science research findings have been published in peer-reviewed journals and have since been universally accepted in the dermatological community.
Clinical Studies
Dr. Pinnell had 100 peer-reviewed publications, including many related directly to the topical antioxidant innovative technologies:

Topical L-Ascorbic Acid Percutanous Absorption Studies Pinnell, S.R., et al.,Topical L-Ascorbic Acid: Percutaneous Absorption Studies. Dermatol Surg 27:2, 137-142, 2001 SkinCeuticals was the first to discover the exact formulation specifications a topical antioxidant must meet in order to be effective on the skin. These parameters have become the gold standard for antioxidant formulation. UV Photoprotection by Combination Topical Antioxidants Vitamin C and E. Lin, J.Y., Selim, M.A., Shea, C.R., Grichnik, J. M., Omar, M.M., Monterio-Riviere, N.A., and Pinnell, S.R. J Amer Acad Dermatol 48: 866-74, 2003. SkinCeuticals second-generation product marks an important milestone in the development of antioxidant technology. For the first time, it was possible to mix successfully an aqueous antioxidant (Vitamin C) with an oily antioxidant (Vitamin E).

Photodamage and Oxidative Stress and Protection Provided by Topical Antioxidants Pinnell, S.R, J Am Acad Dermatol. 48(1): 1-19, 2003. In order to provide full-spectrum protection against environmentally caused skin damage, it is imperative to use a topical antioxidant daily. This added protection from free radicals has been proven to help prevent the appearance of premature skin aging. A Topical Antioxidant Solution Containing Vitamins C and E Stabilized by Ferulic Acid Provides Protection for Human Skin Against Damage Caused by Ultraviolet Irradiation. Pinnell, S. et al. J Am Acad Dermatol. 59(3):418-25, 2008. With SkinCeuticals third-generation topical antioxidant, C E Ferulic, it is possible to provide the skin with eight times its natural protection, as well as unprecedented anti-aging benefits. Additional peer-reviewed publications prove the ineffectiveness of other antioxidants – including alpha lipoic acid, ubiquinone, idebenone, and kinetin – in protecting skin from oxidative stress:

Alpha Lipoic Acid is Ineffective as a Topical Antioxidant for Photoprotection of Skin. Lin, J.Y., Lin, F-H., Burch, J.A., Selim, M. Angelica, Monterio-Riviere, N.A., Grichnik, J. M. and Pinnell, S.R. J Invest Dermatol, 123:5, 996-998, 2004.

Ubiquinone, Idebenone, and Kinetin Provide Ineffective Photoprotection to Skin When Compared to a Topical Antioxidant Combination of Vitamins C And E with Ferulic Acid. Tournas, J.A., Lin, F-H, Burch, J.A., Selim, M.A., Monteiro-Riviere, N.A., Zielinski, J.E., and Pinnell, S.R. J Invest Dermatol, 126, 1185-1187, 2006.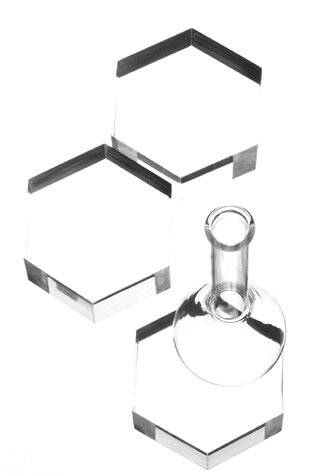 AWARDS & RECOGNITION
As one of the most well respected doctors and skin scientists of our time, Dr. Sheldon Pinnell has won countless awards and accolades. Among his key recognitions:
J. Lamar Callaway Professor and Chief Emeritus of Dermatology at Duke University
The Best Aesthetic Doctor in North America
The Society for Investigative Dermatology, including honorary membership in 2012
The Best Doctors in America
The International Who's Who in Medicine
Who's Who in Science and Engineering
Who's Who in America
Diplomate of the American Board of Dermatology
Member of the American Academy of Dermatology
Member of the American Dermatological Association
Member of the Society of Investigative Dermatology
Member of the Association of American Physicians
On October 15, 2013, Duke University School of Medicine and the Department of Dermatology established The Sheldon R. Pinnell, M.D. Center for Investigative Dermatology. The Pinnell Center's plaque at Duke reads:

Sheldon R. Pinnell, MD, T'59, a world-renowned scientist and pioneer in the field of Dermatology, joined the faculty in 1973. As the J. Lamar Callaway Professor of Dermatology, he discovered the critical role of vitamin C in collagen biology and the role of topical antioxidants for preventing cutaneous sun damage.

Through strategic initiatives, he facilitated the growth and prominence of Duke University's Division of Dermatology, culminating in the establishment in 2009 of the nationally recognized Department of Dermatology.

The Pinnell Center serves as an enduring legacy of the faculty, staff and students' appreciation and gratitude to Dr. Pinnell for his loyalty, mentoring, enthusiastic embrace of academic life, intellectual curiosity and outstanding leadership that has positioned Duke University's Department of Dermatology as a national and world leader.
Distinguished Professor,
Collagen Chemist and
Dermatologist