C E Ferulic® with 15% L-ascorbic acid
Vitamin C serum for skin
C E Ferulic features a synergistic antioxidant combination of 15% pure vitamin C (L-ascorbic acid), ... Read full description

C E Ferulic® with 15% L-ascorbic acid
Vitamin C serum for skin
C E Ferulic features a synergistic antioxidant combination of 15% pure vitamin C (L-ascorbic acid), 1% vitamin E (alpha tocopherol), and 0.5% ferulic acid to enhance protection against environmental damage caused by free radicals that can contribute to atmospheric aging. C E Ferulic is now proven to reduce combined oxidative damage generated by UVA/UVB rays, ozone pollution, and diesel engine exhaust by up to 41%. In addition to antioxidant protective benefits, C E Ferulic improves signs of aging and photodamage, the appearance of lines and wrinkles, and the loss of firmness, while brightening skin's complexion.
Provides advanced environmental protection by neutralizing damaging free radicals
Visible anti-aging benefits, such as the improvement of the appearance of lines and wrinkles, loss of firmness, and brightens skin's complexion
Neutralizes free radicals on the upper layer of the skin to help prevent the impact of ozone damage to skin
Once absorbed, this vitamin C serum remains effective for a minimum of 72 hours
Paraben-free and ideal for normal, dry, and sensitive skin types
Tested suitable for use post-laser, always consult with a physician for individual post-procedure care
In the morning after cleansing and toning, apply 4-5 drops to a dry face, neck, and chest before other anti-aging skincare products.
Complete your regimen with a SkinCeuticals sunscreen. When used together, SkinCeuticals antioxidants and broad spectrum sunscreens provide protection against visible aging caused by environmental aggressors.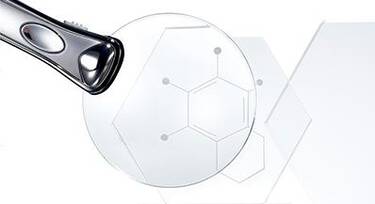 SkinCeuticals research shows that specific combinations of antioxidants, when effectively formulated, provide superior results to each single antioxidant formulation alone.
Mentioned extensively in peer-reviewed scientific journals, C E Ferulic is a vitamin C serum demonstrated to provide powerful environmental protection due to a synergistic combination of 15% pure vitamin C (l-ascorbic acid), pure vitamin E (alpha-tocopherol) and 0.5% ferulic acid. It is formulated under the Duke Antioxidant patent. Vitamin C is a highly-potent antioxidant that by its structure has difficultly being effectively absorbed by skin. The Duke Antioxidant patent outlines the formulation parameters required for effective delivery of vitamin C to skin: 1) pure l-ascorbic acid (vitamin C); 2) an acidic pH within the 2.0-3.5 pH range and; 3) a concentration between 10%-20%. SkinCeuticals is the only brand to formulate antioxidants according to these parameters.
The measure of an antioxidant is not only its superior environmental protection, but its visible anti-aging results.
C E Ferulic clinical studies show a reduction in the appearance of wrinkles, improved skin firmness, and a brightened complexion.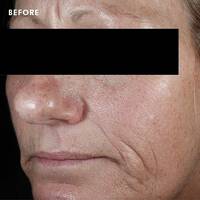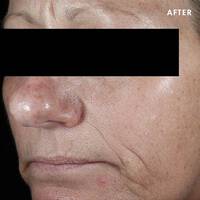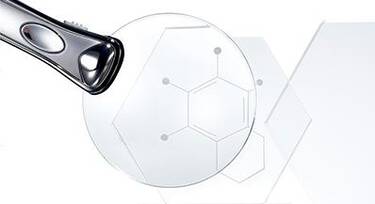 15% L-ascorbic acid
1% alpha tocopherol
0.5% ferulic acid
Lauded for its superior antioxidant benefits, this highly potent form of pure vitamin C helps neutralize free radicals and protect against oxidative stress while providing visible anti-aging benefits.

PHYSICIAN INSIGHT
C E Ferulic® is the first product I use when I wake up in the morning and the most important to combat signs of aging and protect against environmental damage.
Dr. Karan Sra – Houston Skin Associates